Step 1: Analytics Requirements
Step 1 of the Analytics Development Path is Analytics Implementation. Sophisticated analytics tools, such as Adobe Analytics, offer significant customization. To best leverage all the features and reporting, we want to first create a comprehensive plan.
We start by gathering information to create the Analytics Requirements Document (ARD). This includes:
Documentation of site objectives and key engagements


Stakeholder interviews

Review of digital content (website) design/architecture (if available yet)
Similar to the Analytics Intake Form, the ARD process starts with:
Key Business Questions, that will be asked of analytics. Then we break this down into:
Supporting Questions

that can be answered with:

Reports

Then we can plan the:
Data and Metrics that are needed to create the reports.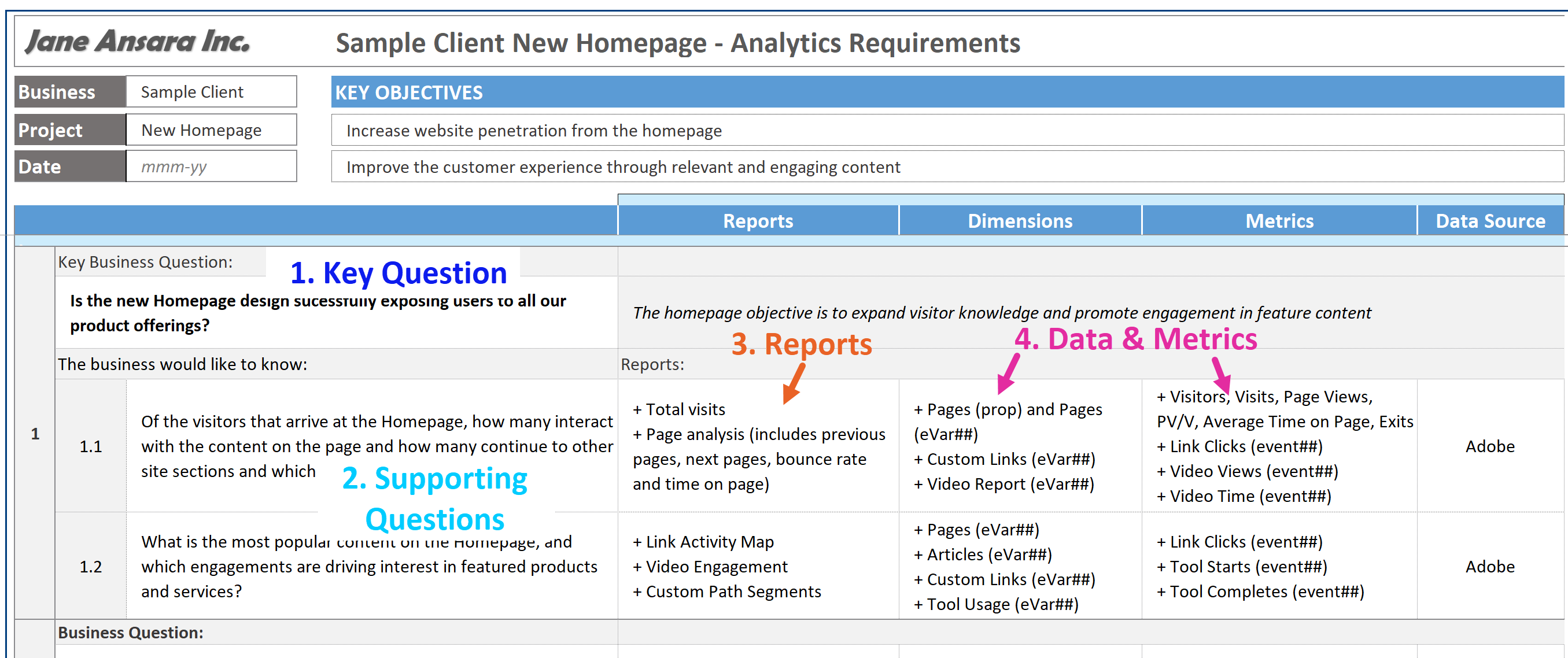 Step 2: Solution Design
With a complete set of Requirements, we can proceed to step 2; create a Solution Design to plan the data and metrics that are needed.
Here are some related Blog articles;