A well-established analytics practice is key to growing an organization with data driven insights. If you are looking to create this capability in-house, these are the key steps we will take to get you there.
First, we will look at the current analytics capabilities and where the business lands in the: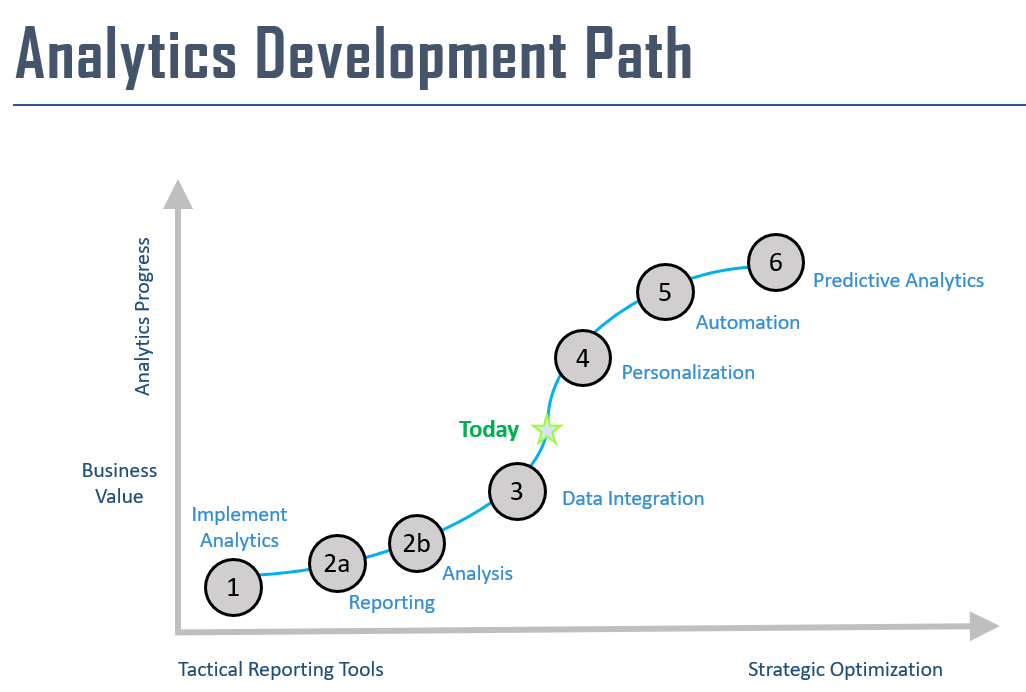 Identifying current practices, resources and processes will establish a great starting point towards our end goal.

Next, we define the analytics service offerings. Through conversations with key business stakeholders and a review of current technology and resources, we can identify the essential contributions/deliverables analytics will produce.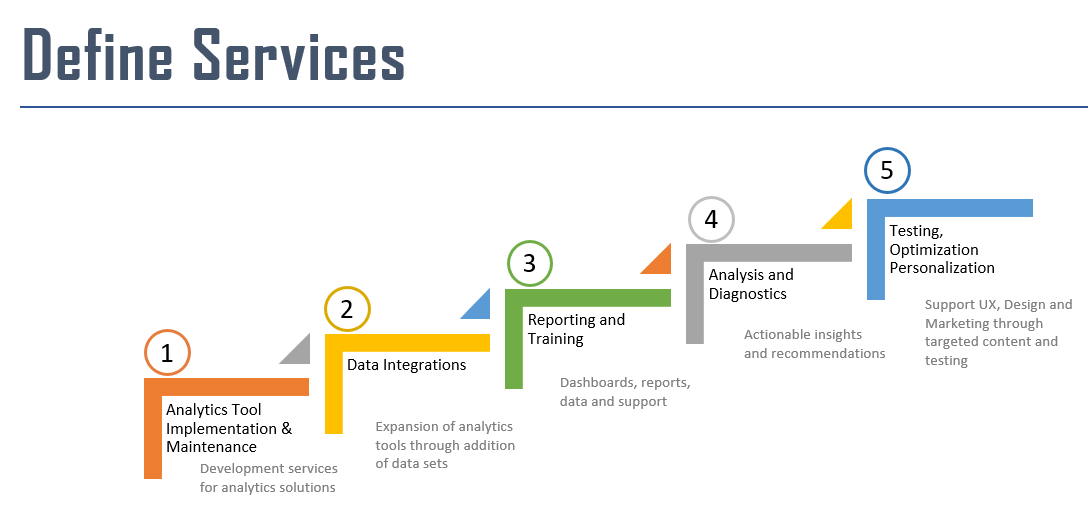 We can then determine the (human) resources needed to deliver our services. We align skills and technology with team roles and create a hierarchy where needed.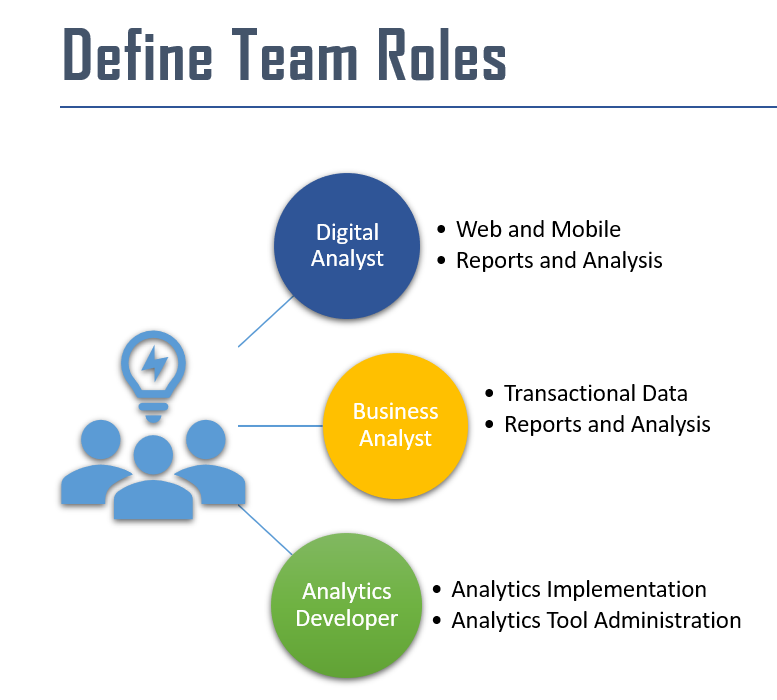 Then we can establish an intake form and take a look at any resource planning/ project tracking (ticket) tools that the business may already own. Tools such as these are instrumental in managing multiple projects/requests from multiple stakeholders

A good example is Jira from Atlassian.
With a structure in place, we can then build out a roadmap to visualize the major steps we will take to progress through the development path. Leveraging our Project Tracking tool to monitor and manage progress helps keep us on track of our goals.